Conference Venue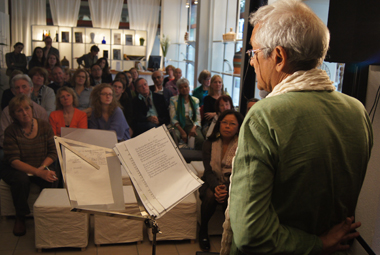 Arcade made available
ICV offers the space of Arcade to other organizations, associations and institutions that do not have an adequate space and want to organize meetings, roundtables, general assemblies or other events. We can also help you promote your event.
Infrastructure and Setup
ICV Arcade offers the following configuration and services:
Adapting the basic configuration, according to the organizers need (classroom seating with up to 45 chairs, round tables);
Receptions with up to 60 people;
Multimedia installation (video projector);
Sound system (complete sound system with piano for concerts);
Catering;
Bar service;
Possibility of organizing exhibitions.
For more information, see our conference brochure and/or, contact us.